Macys.com offers this fun
Studio Mercantile Beer Pong Board Game Set, 4 Pieces
Orig. $59.99
Now $11.96 (80% off)
Free Shipping at $25+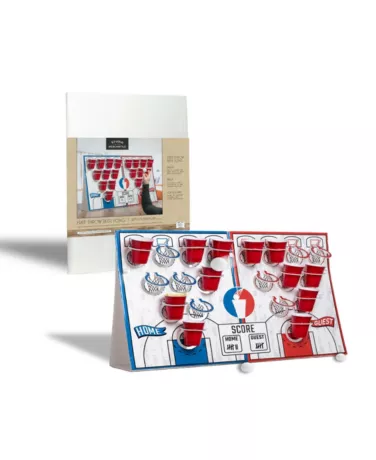 The Studio Mercantile free throw beer pong board is a new take on a favorite party game. The idea is the same, make the ball in the cup to force your opponent to drink. The set up is different and the game can be played with much less space allowing for more games to be played at once.
Product dimension - 21.5" L x 2" W x 17" H
Product weight - 3.4 lbs
Set includes - 4 beer pong balls and 1 target
Age group - 16 years and up
Target set up target and sink shots to make opponents drink
Target holds 20 standard plastic cups
No battery needed
Corrugate, Plastic Coating
Spot Clean
Imported