Today only, Thatdailydeal.com offers their
TWO Pack of ULTRA Tough Steel Garden Hoses - Tangle Free (NEVER KINKS), Tear Proof, UV Protected, - Choose Two 25-Foot, Two 50-Foot, Or One Of Each! - (Just a heads up that this is a very, VERY good deal!) - SHIPS FREE!
$24.99+
Reg $79.98+
69% off
FREE Shipping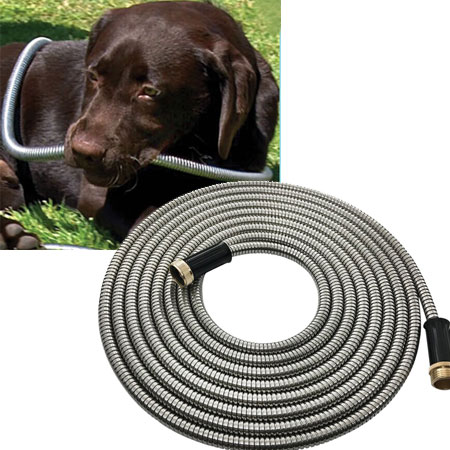 The Steel Garden Hose is ideal for the garden industry. This product is ideal for organic gardening as well as homeowners in need of a water hose that does not kink, twist, or tangle. This hose is designed for lawn and garden use and for all outdoor chores that require turning corners and working under or around vehicles. It is constructed of galvanized steel and has a kink-free design.
Flexible exteriors steel casing
The Garden Metal Hose's super lightweight design makes it the easiest hose to carry.
Rust Proof, corrosion resistant stainless steel
Kink Proof , Puncture Proof , Light Weight, Ultra Flexible