In your choice of 4 colors, Walmart.com offers a GREAT price on this
KaZAM 12" Child's, Blinki Balance Bike with Multi-Colored LED Lights, For Ages 2-5
$39.00
$99.00
Free 2-day shipping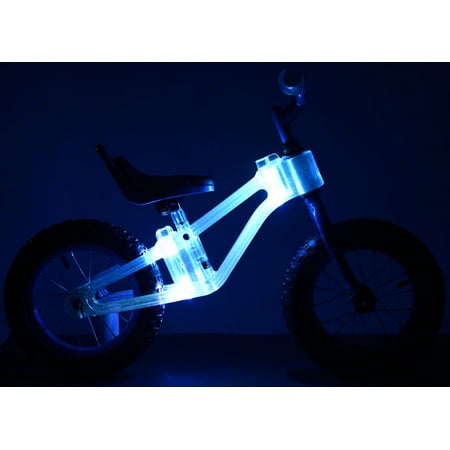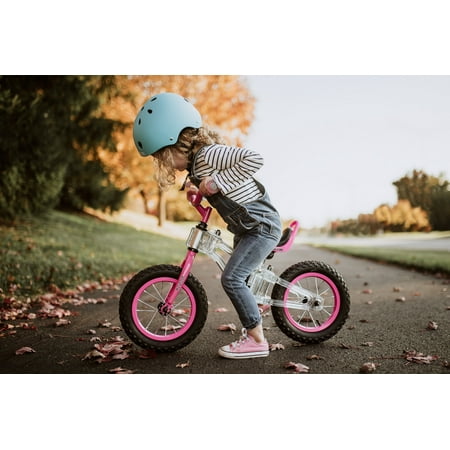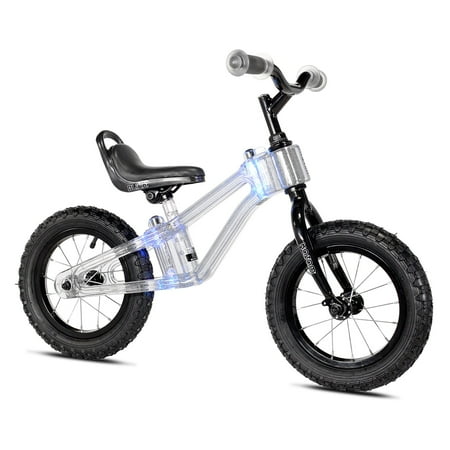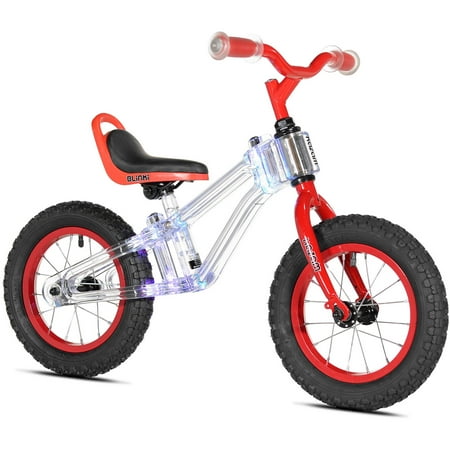 Surprise your young rider with the KaZAM Balance Bike. It features a sturdy frame made of space-age clear polycarbonate material to keep kids secure as they ride around. The black balance bike actually lights up with front and rear multi-colored LED light inserts. It can also be upgraded with optional flashing or non-flashing LED lights (sold separately). This 12" balance bike is intended for use by kids ages 2 to 5 years old. It has thick, ergonomic handles optimized for a kid-friendly grip. The black balance bike also has an upturned seat for optimal comfort. It makes a cute gift for your loved one. Designed with steel spoke rims, the KaZAM Balance Bike sits on 12" pneumatic rubber tires that glide smoothly on the pavement for a comfortable riding experience.
12" KaZam Blinki Balance Bike, Black:
Illuminated polycarbonate frame with front and rear multi-colored LED light inserts
Adjustable seat height and handlebars for the growing child
Optional flashing or non-flashing LED lights sold separately
Requires (6) AAA batteries, which are sold separately
Toddler size clear hand grips
Saddle with handle standard
12" pneumatic rubber tires
Recommended age: 2 years and up
Black balance bike has steel spoke rims
Available in black