Walmart.com offers the
Chef Craft Toilet Brush with Caddy
$2.57
Was $5.83
Free store pickup or Free 2-Day Shipping on orders $35+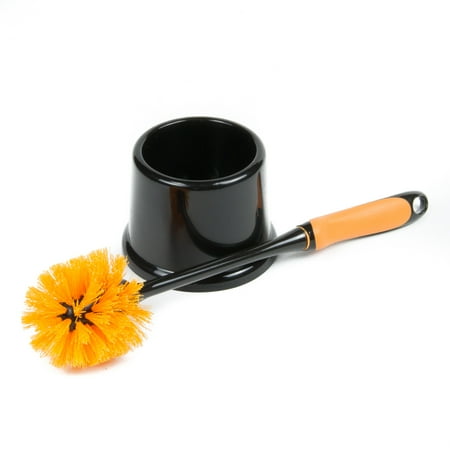 Chef Craft Toilet Brush with Caddy:
Includes plastic caddy
Bathroom cleaning brush available in vibrant colors
The Chef Craft Toilet Brush with Caddy is a must-have tool for getting a clean bowl. It features a rough scrubbing power that works hard so that you don't have to. This toilet cleaning brush is available in three vibrant colors and comes with a plastic caddy for storage. The stand is designed so that you can place the brush in an upright position that can be stored in the corner or next to your toilet. It also features a curved bowl-like bottom to capture excess toilet water and keep it off of your bathroom floor. Keep one on hand for your toilet cleaning needs.