Walmart.com offers the
Pop! Star Wars Rogue One 153 Saw Gererra Vinyl Bobble-Head
$3.48
was $8.78
Free store pickup or Free 2-Day Shipping on orders $35+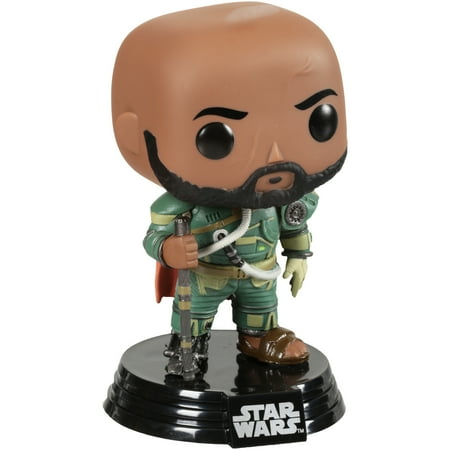 Star Wars is now a part of the worlds mythology. This may be the greatest time to be a Star Wars fan now that Disney has revitalized the franchise. Funko realizes this and theyve helped out many fans with this Star Wars Rogue One Pop Saw Gererra Vinyl Bobble-Head. The experts at Funko are famous for their bobble heads, and any Star Wars fan will appreciate this bobble head, especially fans of the Rogue One film. Rebel leader Saw Gererra is pictured wearing green armor. His staff is in his ungloved hand. This bobble head is perfect for a desk at work or a home office, a mantelpiece at home, or as a gift to someone who is passionate about the Star Wars saga.
Ideal for any Star Wars fans in your life
Bobble-Head depicts Rebel leader Saw Gererra who assists heroine Jyn Erso in Disneys Star Wars Rogue One film
Saw Gerrara is wearing green armor and has a staff in his ungloved hand
Another well-made toy from the experts at Funko
This bobble head is a perfect addition to an office at a workplace or home
Ideal gift for anyone who is passionate about the Star Wars saga