Today only, Thatdailydeal.com offers you their
INSANE FALL SPECIAL - Anti-Shock Telescoping Walking Stick w/ 9 LED Light and Compass - Order 3 or more and they are just $5.79 each! SHIPS FREE!
$5.99
Retail Price $43.95
You Save 86%
FREE Shipping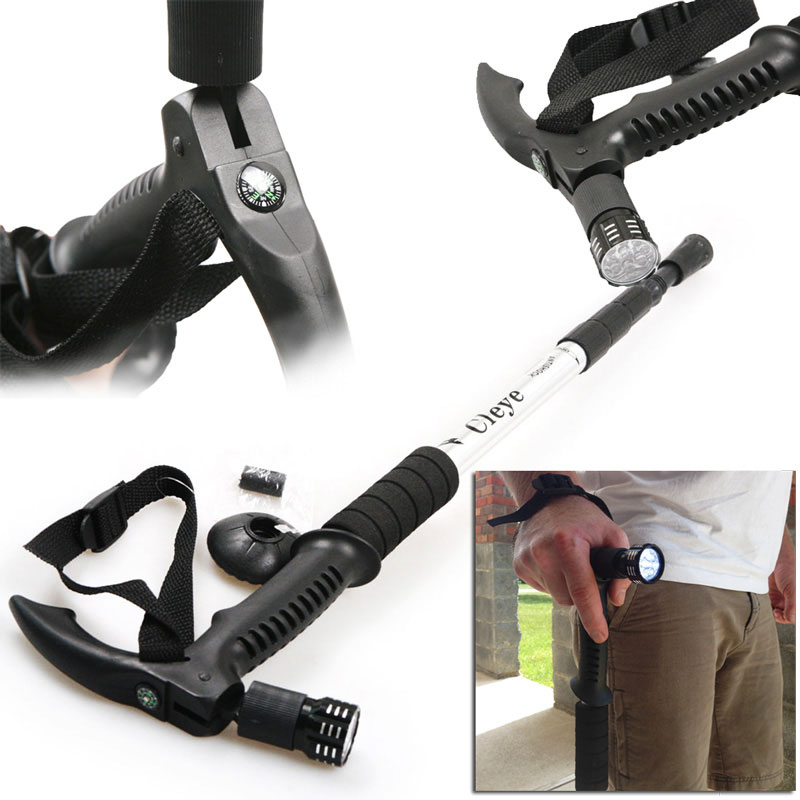 Whether you're hiking or just need a little help walking, this walking stick will take you to the next level. This telescoping walking stick can go from a compact 21" to a sturdy 44" (approximately). The attached 9 LED flashlight is convenient for late night walks or midnight snacks. And should you get lost, there's even a compass built into the handle. The anti-shock mechanism will help reduce stress and body weight on knees, thighs, shoulders and lower back.
Product Features:
anti-shock mechanism, which reduces stress and body weight on knees, thighs, shoulders and lower back
9 LED light with 90 degree inclination
LED Powered by 4 x AG13 Button Cell (included)
Easy Twist lock system
Made of lightweight aluminum metal, STRONG and LIGHT to use
3-Section adjustable telescopic pole
Ergonomic grip handle, comfortable feel
Adjustable wrist strap provides support for your arm
Adjustable length from approximately 21" to 44" (55cm to 110cm)
Removable trekking (mud/snow) basket to prevent the manganese tip from sinking into soft dirt or sand
Can be easily carried in a backpack when retracted
Strong and light weight
Suitable for people of all sizes
Colors may vary and are chosen at random (No pinks or purples)