Today only, Thatdailydeal.com has an awesome deal for you!
8 Pack Of Name Brand Sunglasses - Stock Up On This Famous Deal Before They're Gone!- SHIPS FREE!
$14.99
Retail Price $160.00
You Save 91%
FREE Shipping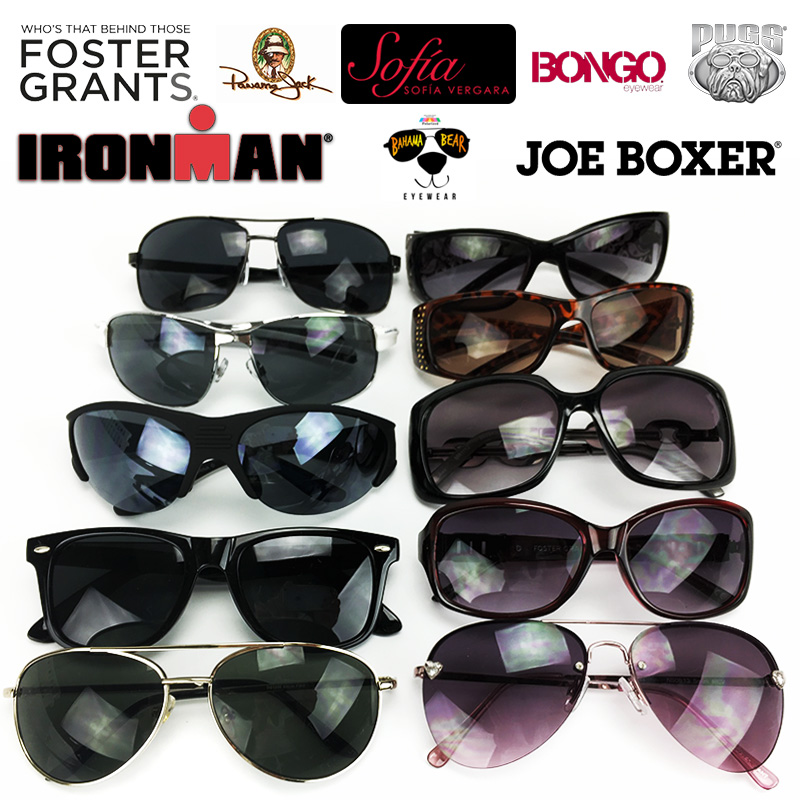 8 Pack of Assorted Sunglasses - Choose Mens or Womens!
This pack will include a mix of sunglasses from Foster grant, ESPN, Sofia Vergara, X Games, Eagle Eyes, Panama Jack, and more. You will select mens or womens at checkout. Due to extreme demand, men's styles are an additional $2.99 and children's styles are $1.00 less. New designs and styles every time!
Beware of that glorious, glorious sunshine! It may be lovely, but you still need to have the proper gear for fun in the sun. This set of shades will make sure that you are not only set for Spring, but far into Summer, too!
Don't forget to protect the eyes of your little ones as well. Best part? The kid's glasses are even cheaper. This way you don't have to fret when they flush a couple pairs down the toilet.