Today only, Thatdailydeal.com offers you their
3 Pack Men's or Women's Name Brand Polarized Sunglasses - SHIPS FREE!
$12.49
Retail Price $79.99
You Save 84%
FREE Shipping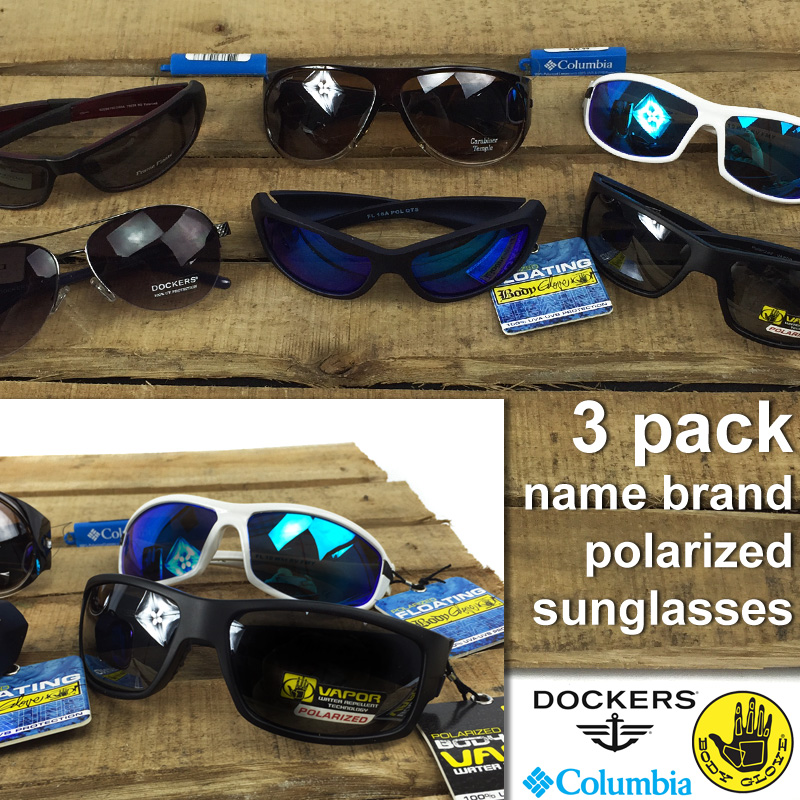 With this 3 pack of Men's or Women's Name Brand Polarized Sunglasses you will never again be blinded by the light! Nothing beats the glare of the sun like Polarized Sunglasses, especially when you're around sun, sand, and snow. Polarized lenses help fight unwanted glare on water and pavement, while blocking harmful UV rays. Plus, polarization makes colors and objects clearer, so your vision stays sharp and focused. Whether you're on the golf course, on the beach, or taking the trails by storm, you'll always have a pair at the ready to protect your eyes! These glasses come in a variety of stylish designs - from Aviators to Wayfarers to Sport Wrap-Arounds and from brands such as Body Glove, Dockers , Foster Grant, Solar Comfort, Panama Jack, ICU, Field and Stream, etc. You will receive a mix of styles at random.
Product Details
3 pack of Men's or Women's Name Brand Polarized Sunglasses
Nothing beats the glare of the sun like Polarized Sunglasses
Polarized lenses help fight unwanted glare on water and pavement, while blocking harmful UV rays
Polarization makes colors and objects clearer
Brands such as Body Glove, Columbia, Dockers, and many more.
You will receive a mix of styles at random